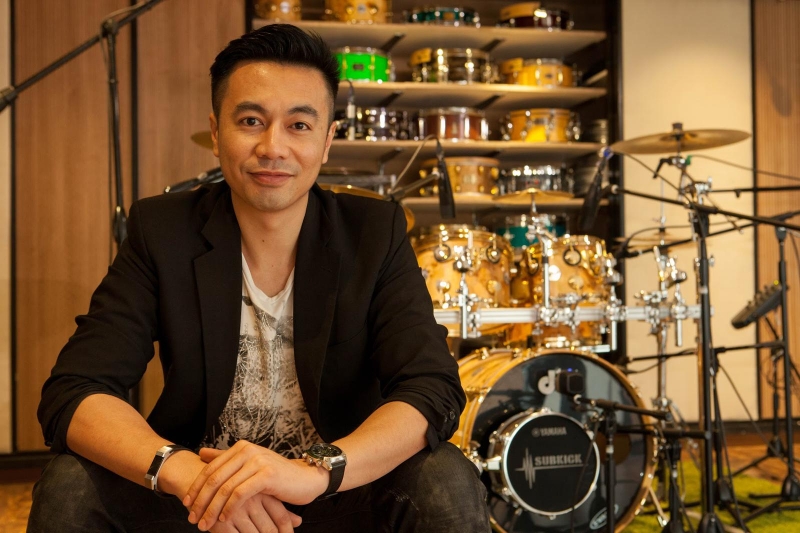 Your Instructor:
Studio Drummer- Lawrence TSUI
(Hong Kong professional drummer for concerts and recording sessions, recording engineer and producer.)
Lawrence was awarded "The Best Drummer" at Hong Kong Asian Beat 2000 and 2001. As a full time drummer after graduating, he involved in many large-scale concerts as well as TV shows. A member of SIU2, Lawrence gives tours around the world, including England, Germany, France, Poland, Czech Republic, Australia, Korea and East-Asia.
He set up GIG STUDIO in 2012, the first drum recording services in China that records more than one thousand songs for Chinese pop songs. He also recorded more than 20 soundtracks such as the trailer song of Rogue One: A Star Wars Story, Journey to the West: The Demons Strike Back, The Mermaid, From Vegas to Macau III, Call of Heroes, Operation Mekong, My Beloved Bodyguard, Chasing the Dragon, Wu Kong, Women Who Flirt. As a producer, he also produces music albums for singers and groups.
Besides, he also taught at The Education University, The Hong Kong Academy for Performing Arts, Hong Kong Design Institute, teaching about the pop drummer techniques, techniques for recording drums, etc.He is currently the spokesperson of Zildjian cymbals, Craftsman drumsticks as well as AAW headphones. Craftsman drumsticks also produces Lawrence signature drumstick from 2019.
Free Trial Video
Let's enroll to enjoy full videos and watch other drumming lessons!